Kalsarpa Shanti at Trimbakeshwar Temple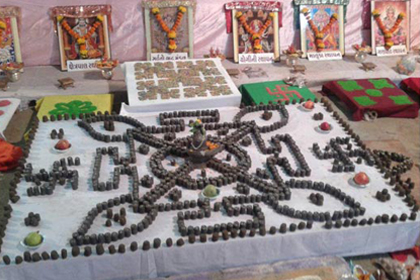 Why to perform Kalsarpa Shanti?
Kalsarpa yoga means that all the planets of fortune are trapped in the birth chart between Rahu and Ketu, or all of the planets are in one house chart. Kalsarpa is represented in Indian astrology as a poisonous serpent swallowing every other planet in which Rahu is deplored like the mouth of the snake and Ketu as a snake body. A person loses the positive effects or blessings of fortune planets in such a situation.
Benefits of performing Kalsarpa Shanti Pooja:
After completing Kalsarpa Shanti Pooja, a person is blessed with nine distinct snake species. Rahu & Ketu puja open the doors for success, together with Kalsarp Shanti pooja. The money earned will be spent in a good way. The fear of the unknown is lost in the mind. The mind is calm and you begin to think positively. a person gets social respect and also succeeds in the career. Relationships with the family grow well and strong. Kalsarpa Shanti pooja protects a person against harmful energy and powers. You have a chance to serve your parents and the elderly in the family. By worshipping him, fear of snake disappears. You get rid of bad energy.