Tripindi at Trimbakeshwar Temple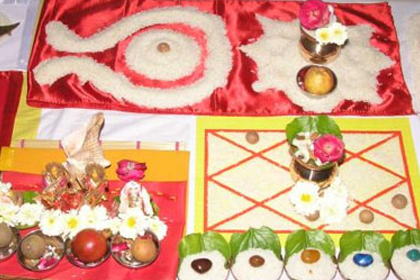 What is Tripindi Shraddha?
In the Indian Hindu tradition, three types of debts are recognised. These are Pitru runa (Predecessors' Debt), Rushi runa (Saints' Debt), and Paramatma runa runa (Debt of God). If a man performs pooja (worship) and fasting, etc as told by our dharma shastras, he gets Permatma Runa's relief. The man gets relief from Pitru Runa by doing shraddha, pitru pujan, etc. All kinds of Yadnya, Shraddha, Tarpan etc are expected to perform by Bramhins. Apart from memory day, it can be performed on a regular basis every day. Kamya Shraddha is also referred to as Tripindi Shraddha. The soul of the deceased person, whose Shraddha has not been consistently performed for a span of 3 years, becomes Pret (Just like a Ghost). Amavas is Pitaras' day. Shraddha ought to be done on this day.